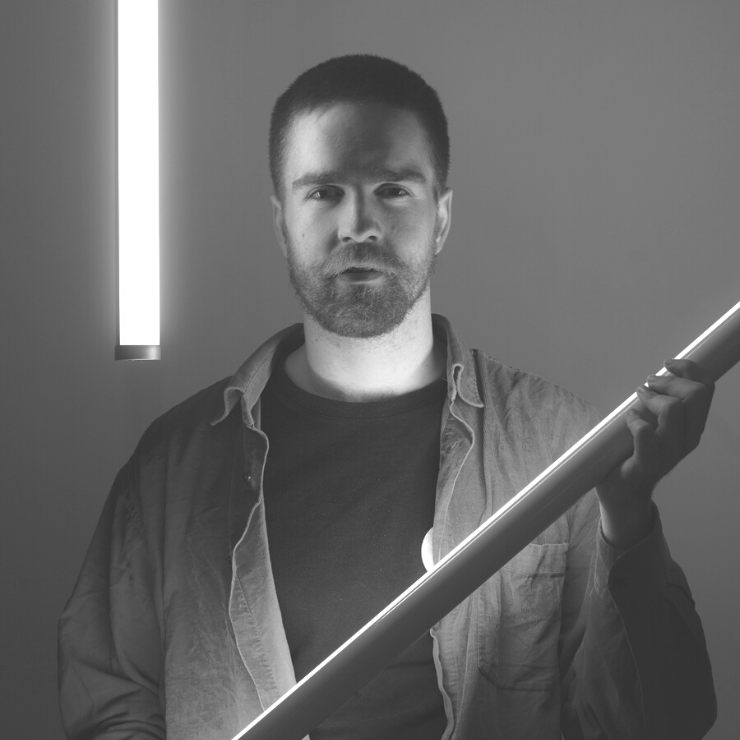 Barnaby Booth
is an award winning choreographer and lighting designer based in the UK.
A graduate of the Northern School of Contemporary Dance and the Salzburg Experimental Academy of Dance (SEAD), his energetic and thoughtful solo We Do This. We Don't Talk in 2017 won him and collaborator Samuli Emery a number of prizes at the Stuttgart International Solo Festival, and at the Gdanski festival tanca in Poland. Since then, he has become an associate artist of TRAK dance Ensemble (Austria), has choreographed for English National Opera and made original dance works for Poetic Disasters Club of Club Guy & Roni (Netherlands), Folkwang Tanzstudio of Folkwang University of the Arts (Germany), NSCD Verve (UK), Los Little Guys (US/Mexico), Dantzaz Dance Company (Spain) and Northern School of Contemporary Dance (UK) among others. Additionally, he has worked with directors on music videos, short films and youth companies.
His lighting credits include work for DeNada Dance Theatre/Carlos Pons Guerra, Sita Ostheimer, Andrea Costanzo Martini, National Dance Company of Wales, Sebastian Abarbanell, Northern Rascals, Ieva Kuniskis, Jack Philp, Crystal Zillwood, Akeim Toussaint Buck, Staatstheater Kassel, Volkstheater Rostock, Mavin Khoo, Wilhelmina Ojanen, Mobius Dance, Northern Ballet, Abbott Dance Company/Kristin Kelly Abbott, NSCD Verve, Unholy Mess Theatre Company, Feet Off the Ground Dance, Utopia Theatre Company, Mala Kline and Lewys Holt.
In his work, he is inspired by spirituality and the supernatural – themes he intersperses with explorations of mental health and social interaction. The resulting work presents concepts that sit on the edge of abstraction: a deity trapped so much in his own feelings of inadequacy that he creates a storm which destroys all of creation;a haunted house presented from the point of view of the ghosts and the living; a person who wakes up in purgatory to be faced with so many versions of himself that he is overwhelmed by self-reflection. The work is queer in outlook, and whilst his narratives are other-worldly he hopes that his underpinning fixations shine through – distress, anger, humour, hope, family, community and care.