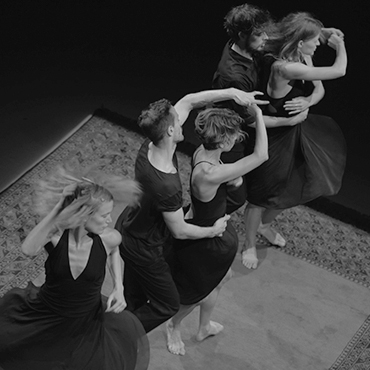 Emanuel Gat Dance
Born in Israel in 1969, Emanuel Gat worked as an independent choreographer from 1994, before founding Emanuel Gat Dance in 2004. In just over 20 years, Emanuel has created more than 40 pieces that have met international success and has been recognized with numerous awards. From Winter Voyage and The Rite of Spring (2004, Festival d'Uzès) which were represented more than 350 times around the world and received a Bessie Award for their presentation at the Lincoln Center Festival in NY – to LOVETRAIN2020 (2020, Montpellier Danse), a contemporary "musical" for 14 dancers created in the midst of the Covid-19 crisis.
Emanuel's repértoire varies from large scale pieces to solos and duets, from impromptus to photographic installations. He was Associate Artist of Montpellier Danse (2013-2016), and Chaillot – Théâtre national de la Danse (2018-2021). Since 2020, he is artist in residence at Cité Musicale-Metz. Emanuel is also regularly invited as guest choreographer for prestigious companies, such as the Paris Opera Ballet, the Sydney Dance Company, or the Los Angeles Dance Project.
The rehearsal process will be led by two members of Emanuel Gat Dance company: Milena Twiehaus and Michael Loehr.
"SACRE by the Israeli choreographer Emanuel Gat, is more distinctive. It's a kind of stunt, hearing in the ritual sacrifice of Stravinsky's score the ritual of a crowded dance floor in which three women and two men engage in the Möbiusstrip partnering of salsa and swing dancing. This reading of the score […] is persuasive — as it was when Mr. Gat's company first brought the work to New York in 2006."
Brian Seibert, The New York Times