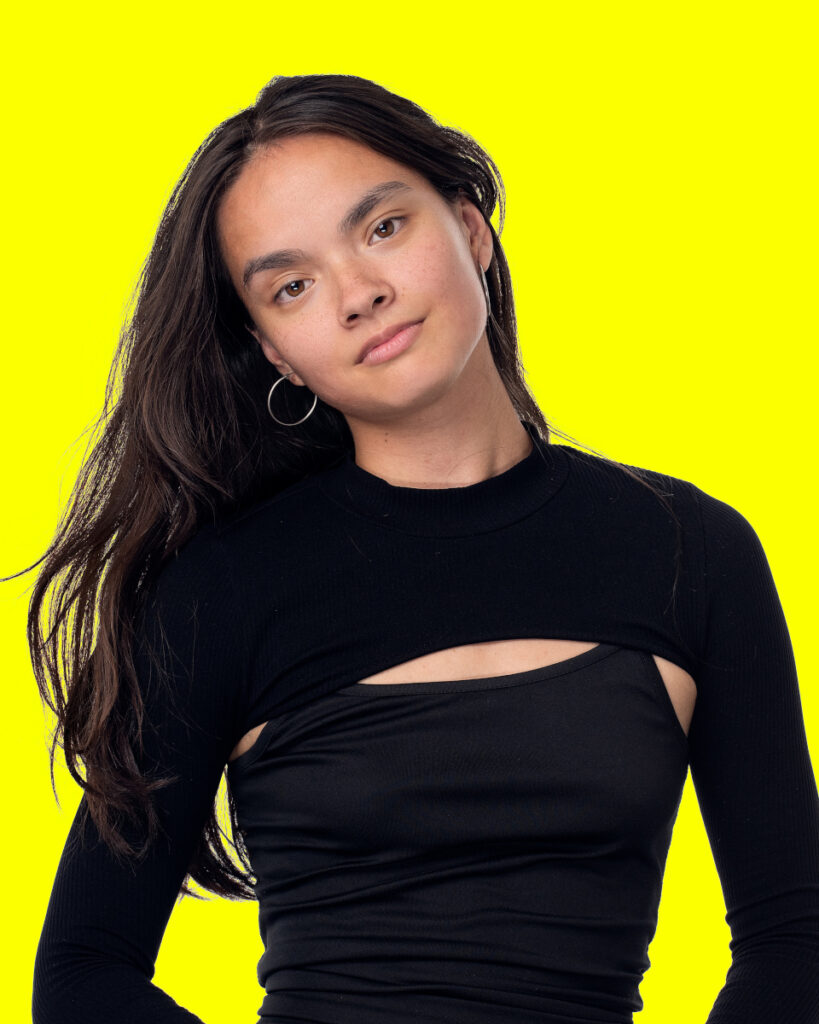 Axelle Sechao
Axelle is a French dancer and performer. She embarked on her dance journey at the age of 4 and has been creating ever since. She initially nurtured her passion for ballet and at the age of 16, she discovered contemporary dance. During the pandemic, she took the initiative to research and develop her unique style of movement. Coming from an associative background, she primarily learned her skills through workshops at the Centre Chorégraphique James Carlès in Toulouse.
Currently, she is a member of SUB.LAB.PRO's Ensemble Program in Budapest.
"Full of blank space, I fight the urge to fill them with imagination." Being a dancer and, most importantly, an artist, is, for Axelle, a vast creative space where she often feels lost.Balancing her heart between dance and film, she creates her own world to explore the fusion of these two art forms. Growing up in the south of France, she focuses on capturing the beauty of everyday moments with a film camera and draws inspiration from retro aesthetics, making her the costume designer for most of her projects. Self-proclaiming as a "grounded child mover," she builds her dance style based on a love for playfulness and a desire to embrace her untamed emotions, where she can explore and experiment. Naturally quiet and observant, she infuses her dance with a sense of self-deprecation, constantly changing her expressions, age, and form.