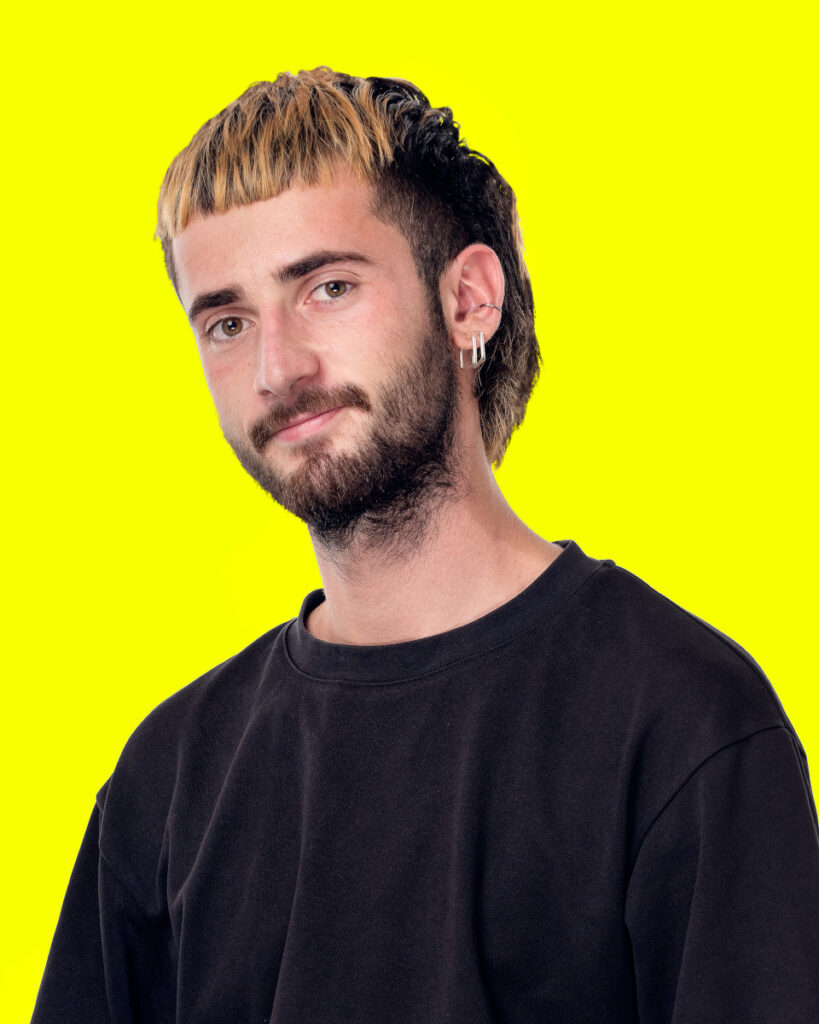 Boris Charrion
Boris Charrion is a French movement and performance artist born in 2002. After studying contemporary dance in the regional conservatory of Lyon, he entered the National Superior Conservatory of Music and Dance of Lyon where he had the opportunity to broaden his artistic horizons, notably through various collaborations with musicians, graphists, composers and space designers. During his studies there, he has worked with different choreographers such as DD Dorvillier, Collectif A/R, Ashley Chen. Performing Study for the Valeska Gert pavilion by Eszter Salamon for the 16th Lyon Biennale of Contemporary Art has been a major part of his artistic development. Carrying a political and provocative performance for four months in a public space was a revelation to him of how performative work could be captivating and concretely rooted in current social issues. His different internships with the Ballet of the Grand Theatre of Geneva, Carte Blanche and the choreographer Katerina Andreou have made him more aware of the reality of the dance world and of how he wants to situate himself in it. After the creation of Spatium ex-materia in 2022, he wants to cultivate this thirst to create with his collective La niche.
He is currently a member of SUB.LAB.PRO The Ensemble Program in Budapest.
Nurturing the will to question events, places, states. To never ending questions. Understanding a bit more about myself, the world in which I stand, and how I can speak and act in it. Between private concerns and social issues. Potentially communicable, shareable, political intimacy. Between metamorphosis and firmness. Creating relatable spaces, sharing stories by hijacking them, twisting them and mixing them together. Moving as a way to develop empathy and connection. To the possibility of new narratives. To newness and stability. To discovery and unsafety. May I/may we develop new bonds, new voices, other ways to share, to express, to move, to be.