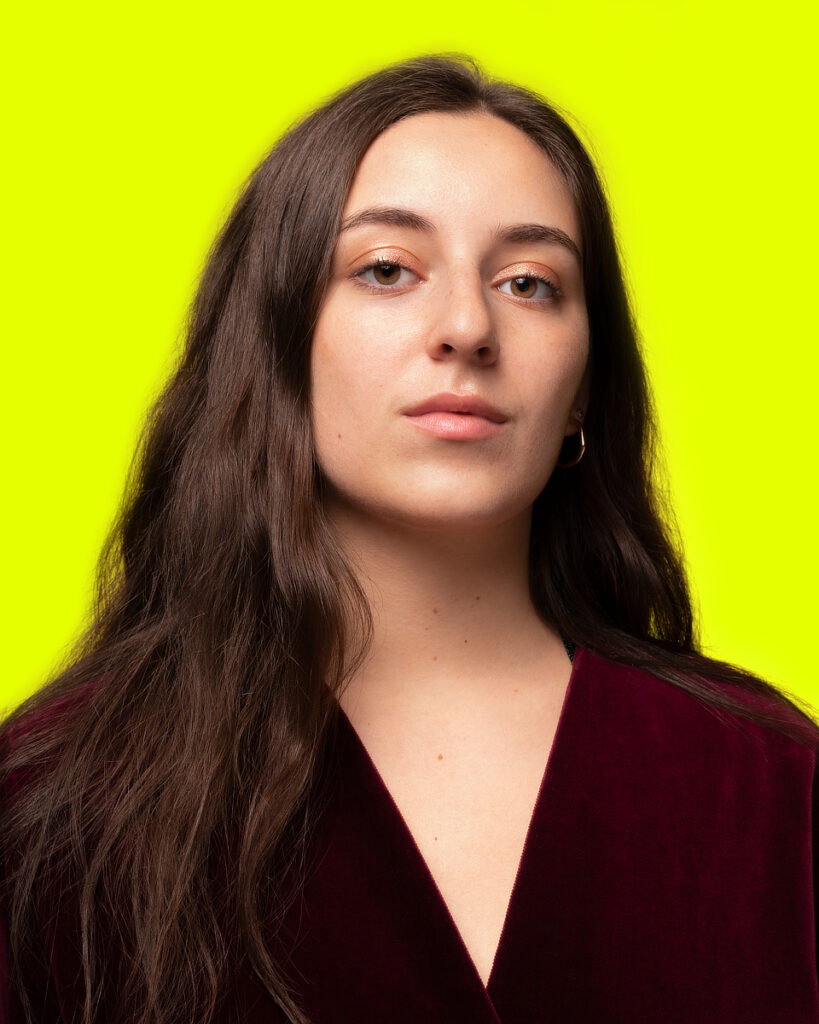 Dora Almeleh
Was born in 1999 in Brussels. At the age of 18 she moved to Israel and completed KCDC's international dance journey program with a partial scholarship from the MASA organisation. In 2020 she graduated from the Maslool Professional Dance Program in Tel Aviv and started dancing with the Ballet Junior de Genève. During her studies she had the chance to perform and tour with pieces by internationally recognized choreographers such as Marcos Morau, Sharon Eyal, Jan Martens, Roy Assaf, Noa Zuk, Barak Marshall and more. She also participated in several creation processes and had the opportunity to work with Roni Chadash on her solo "Tribute to the same sea ".
She is currently training to become a certified yoga teacher while being part of the SUB.LAB.PRO The Ensemble Program.
Dora thrives to vehiculate her authenticity and sensitivity, she finds meaning in expressing things that resonate with her. She believes in finding the inner-fire from a place of generosity, openness and vulnerability and trusting the never-ending process of constantly questioning ,learning and sharing. She is highly influenced by her multicultural background, life experiences, surroundings and encounters . Curious and passionate, taking inspiration from various movement languages, physical and somatic practices, she investigates and plays with the connection between the inner self, the physical body and the outside world.