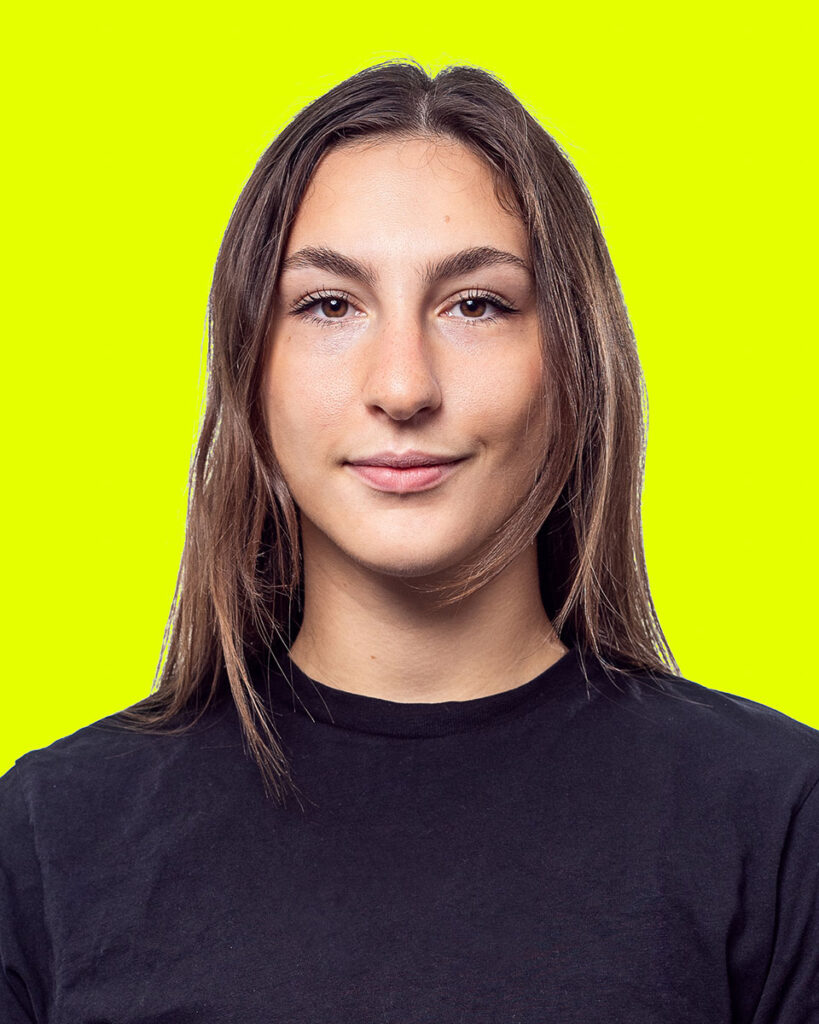 Eleonora Cirelli
Is an Italian contemporary dancer. She got in touch with ballet when she was 4 years old but started her contemporary training at the age of 16, graduating in 2022 at Centro Studi Coreografici – Teatro Carcano in Milan. She is a member of SUB.LAB.PRO The Ensemble Program in Budapest.
Eleonora is currently getting her bachelor's degree in Cultural Heritage history of art, music and theater. Her interest in the fusion of arts led her to take an interest in site-specific art, performance and events, which sees the integration of contemporary arts with the surrounding environment, whether natural, urban or architectural.
She is an expressive and honest dancer who always try to get in touch with her inner voice/animal instinct. She finds inspiration in her roots like family and past experiences. The lightness and sensitivity characterise her quality of movement, which can also shift from visceral to softness.