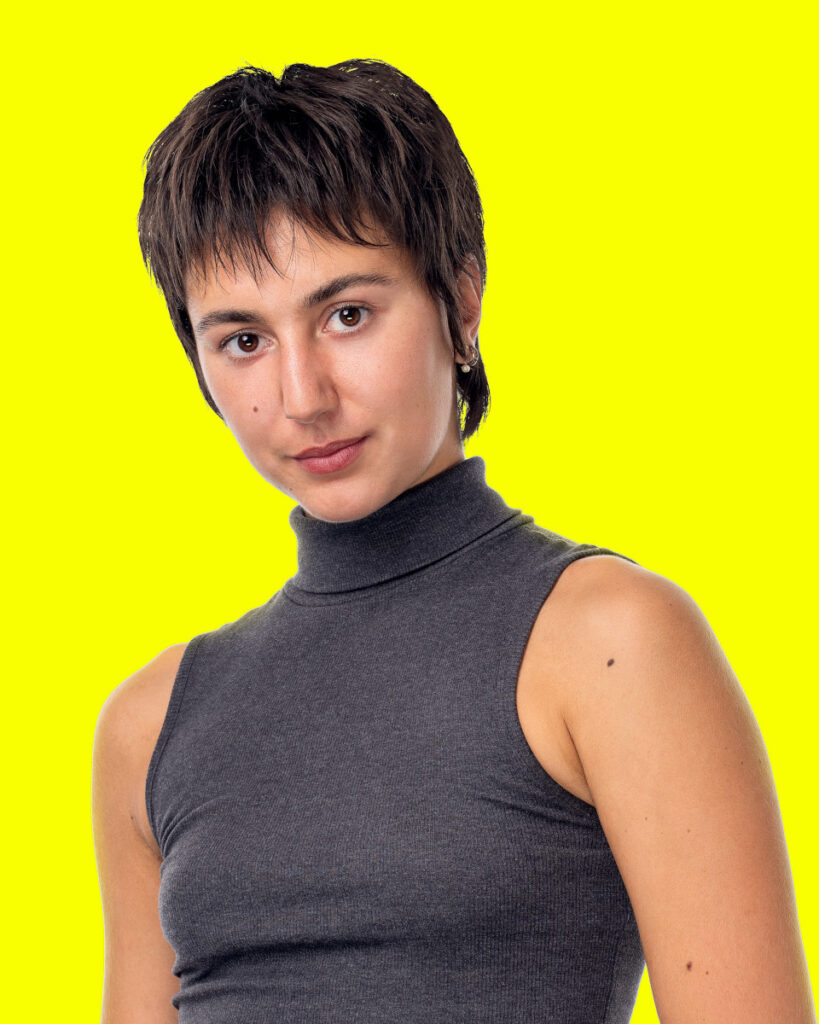 Emma Delvac
Emma Delvac is a French artist, performer and movement researcher born in 2004. Starting her stage experience with theatre and jazz, she discovered contemporary dance at the age of 11 and has been pursuing her artistic journey ever since. Within the creation programme of her dance school, she had the opportunity to perform at the Biarritz Festival « Le Temps d'Aimer la Danse » 3 years in a row. Driven by passion, she entered Ballet Junior de Genève meanwhile graduating High School. During the 2-year course, she enjoyed performing and touring with the work of choreographers such as : Marcos Morau, Hofesh Shechter, Emmanuel Gat, Sidi Larbi Cherkaoui, Thomas Hauert, Jan Martens, Cathy Marston and more… Her various experiences have allowed her to broaden her artistic thinking and physicality, as well as affirming her own vision. She is currently a member of SUB.LAB.PRO The Ensemble Program.
What is this curious vessel the soul chooses to live in?
In this question lies Emma's urge to explore the body in all its layers, especially in its natural habitat: space.
Movement as an instinctive human reaction, she chooses to shape and mold her body in the world she sees as an infinite adventurous field. She plays with the relationship between the inner self, the physical body and the outer world by trusting its endless combinations. Seeking for balance or provoking instability, she creates situations or imaginary images to support her work. She finds meanings in embodying characters so as to discover new pathways and landscapes. Emma wants to make the intimate accessible, shareable: she thrives to exist as her own voice and gesture. She embraces the present moment as a medium, seeking to share an authentic experience with those around her. She takes the time to soak up the surrounding energy and uses it to cultivate her inner power. Ultimately, Emma's journey into investigating her own curious vessel is an ever-evolving process of research.