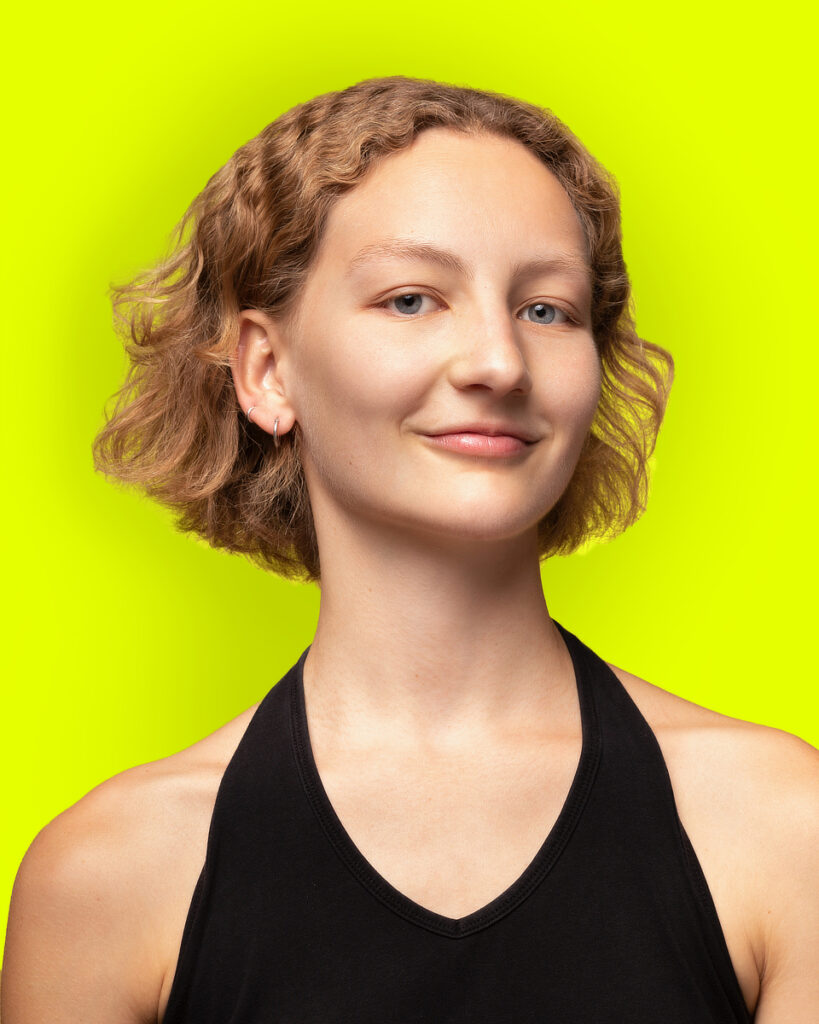 Hanne Van Driessche
is a Belgian contemporary dancer and performer, who entered the dance scene already at a very young age. Early on she got in touch with acrobatics and different dance styles like jazz, ballet, hip hop, salsa, but at the age of 10, Hanne fell all the way in love with contemporary dance. After completing the contemporary dance high school de!Kunsthumaniora (Wilrijk), she then graduated with a bachelor's degree of dance education at the Royal Conservatoire of Antwerp in 2021. Right now, Hanne is a member of the SUB.LAB.PRO The Ensemble Program.
In the past, Hanne had the experience to work and create with known choreographers such as Anton Lachky, Roberto Olivan, Philip Taylor, Jan Lauwers & Grace Ellen Barkey (Needcompany). As well, she had the chance of performing the piece 'Echad Mi Yodea' from Ohad Naharin. The past year, Hanne had the opportunity to work with Alain Platel and Bérengère Bodin and created 'Another Sacre', which is still on tour.
As a mover, Hanne is searching how to excel the purest, cleanest, most simplistic form or state of the movement in relation to its specific energy. Energies and dynamics are topics that she's interested in her daily life and artistically. How it can create communication, connection or confrontation. Which relations become established between human beings? Which sensations or emotions appear? Which inner and outer rhythms naturally come with it?
With influences of Hanne's other interests and the different dance styles, she is creating a toolbox that is allowing her to be versatile in her approach to dance.