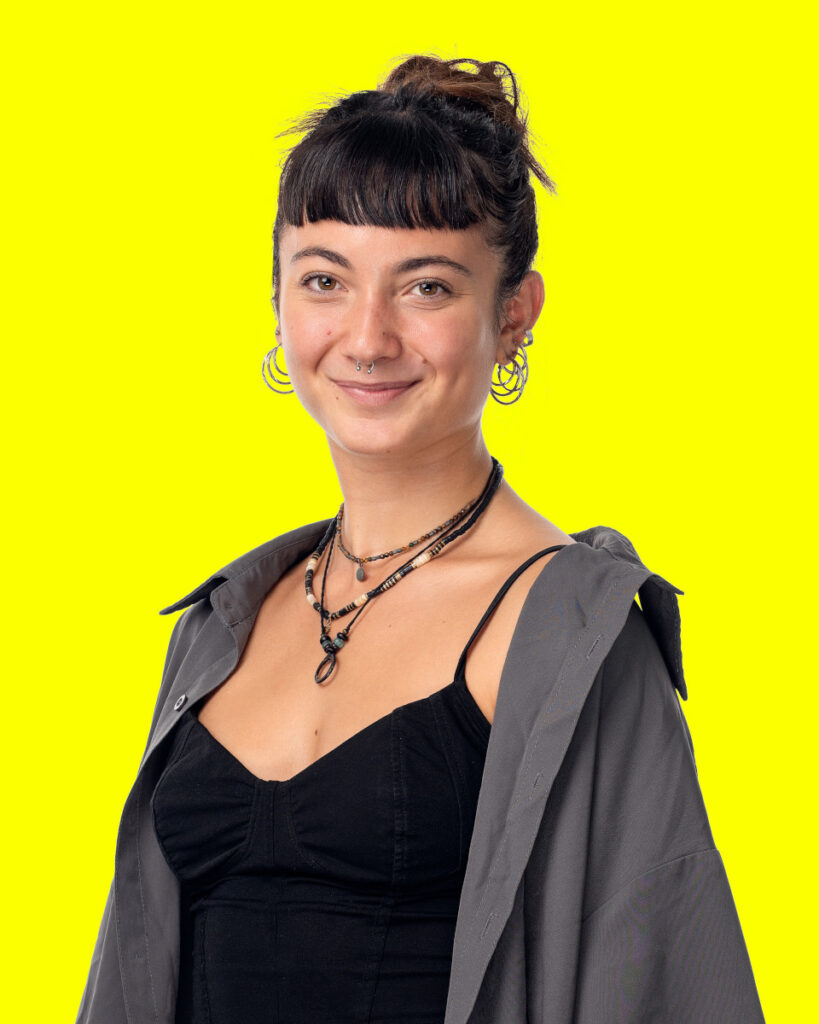 Inès Grima
Inès is a contemporary dancer who was born and raised in the South of France. Inspired by her mother, who has been passionate about dance since a young age, Inès first encountered this art at her mother's dance school. During these formative years, she had the opportunity to build the foundations of contemporary dance and expand her creativity.
In September 2022, she joined the junior company at Cobos Mika in Spain. This year allowed her to gain a deeper understanding of her own personality and her identity as a dancer. She also had the opportunity to engage in creative and repertoire work alongside numerous choreographers. Currently, Inès is a member of SUB.LAB.PRO The Ensemble Program in Budapest.
It's true that it's difficult to look at yourself from the outside. We live and practice this art without really knowing who we are. If she had to describe her movement, she would characterize it with a certain fluidity, lightness and sincerity. She seeks to vary the amplitudes by going through these two opposites called minimalism and maximalism, plays with gravity and its balance but also with different qualities. In her dance, she wishes to find this balance between an aerial and subtle gesture to a more earthy movement anchored in the ground, passing through a body which navigates, without real precision, to something more lively and ardent. For her, improvisation is the safest and most honest way to make her body speak. It is at this moment that her identity appears, in something totally ephemeral and natural.