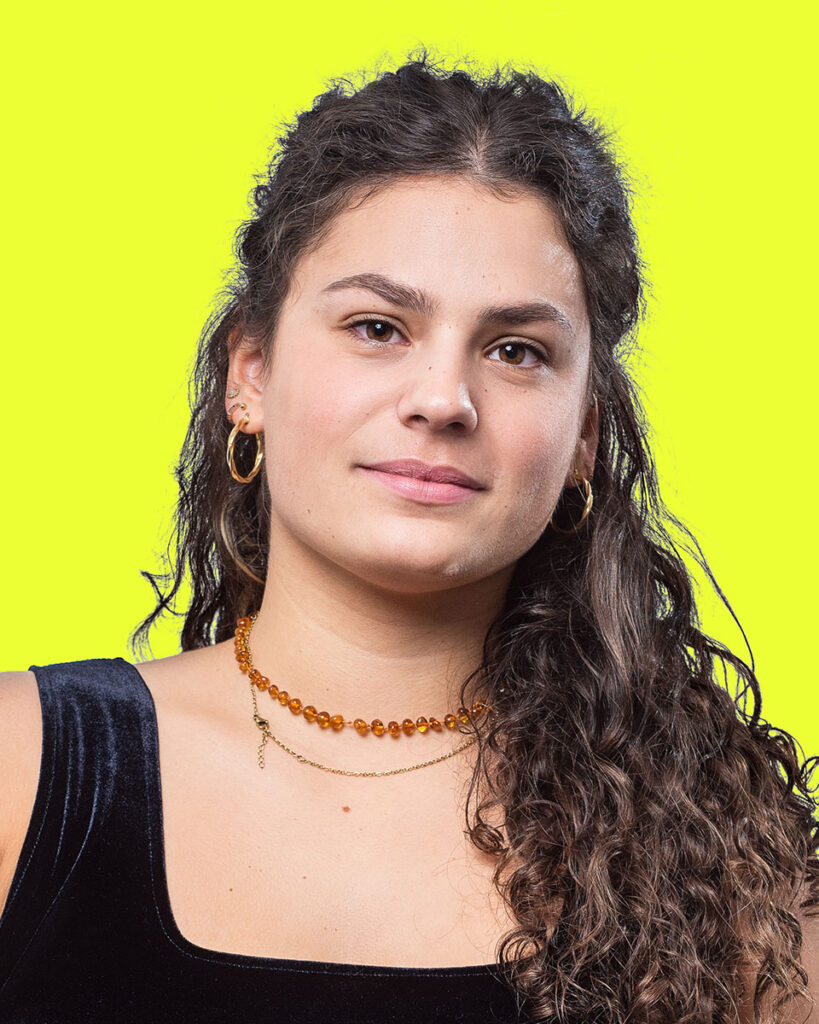 Inés Lopez
Is a French dancer and performer born in 2001. She discovered movement as a child and has been in contact with different dance styles like contemporary, jazz, classical, hip hop and oriental dances that have been inspiring her movement ever since. At the age of 13 she entered a dance study program directed by Anne-Lise Clot where she alternated between dance and school. She obtained her technical exam in contemporary dance (E.A.T) at the age of 19 and at the same time she joined the Annecy Ballet Junior (FR) directed by Delphine Torzouli-Macheda. Afterwards she joined CobosMika seed's company in Spain where she had the chance to work and create with known choreographers such as Jos Baker, Anton Lachky and Akira Yoshida.
Since 2021 she has been working in parallel with Claire Pernette and her company Albarden company (ES) on different projects including a solo work Volver that premiered in October 2022. She is currently a member of SUB.LAB.PRO The Ensemble Program in Budapest.
She would describe her approach to movement as instinctive and free. She sees the act of dancing more as a vital energy than as something planned. She believes that moving and transforming her physical body in a space helps her to evolve in a world that is constantly being challenged and questioned. Dancing for her is a way of experiencing the embodiment of who she would like to be, in a space where no natural nor invented limits exist. By using the strong connection with the inner fire and the outer influences like rhythm, dynamic, lighting and costumes, she finds a huge playground where she can stage the absurdity of human feelings. Those feelings are continuously in opposition to each other, she loves to feel this contradiction in the body, this research for stability reminds her how vulnerable human beings are.