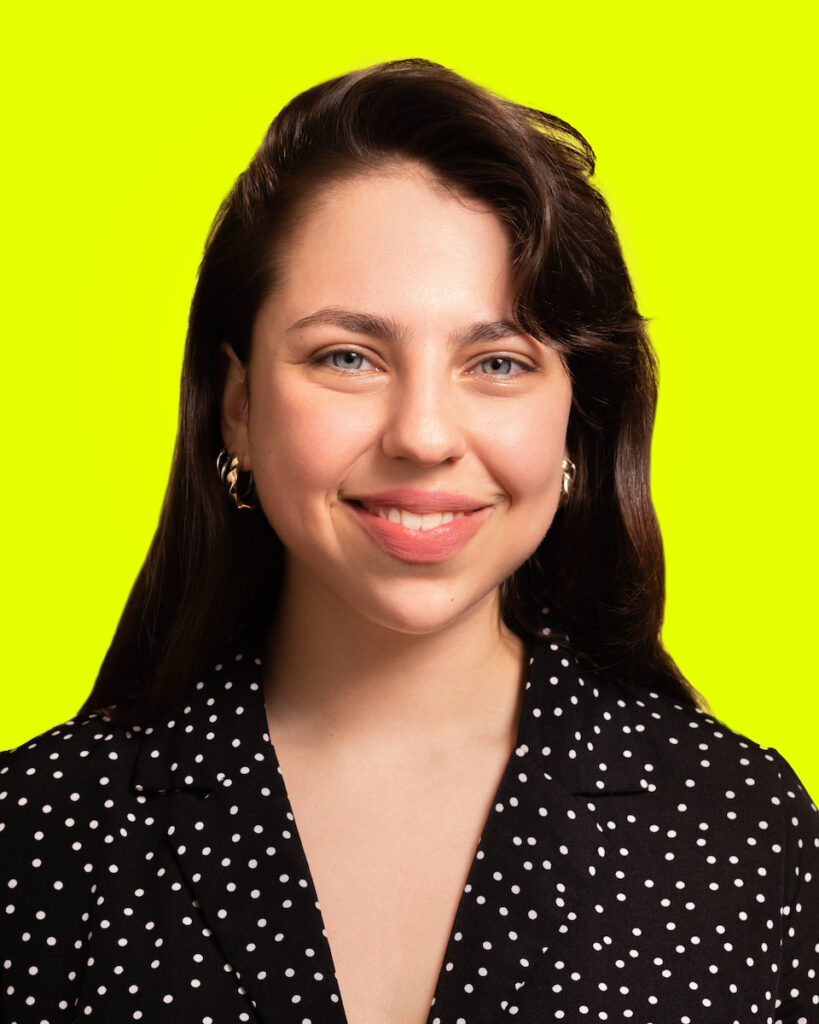 Naomi Kats
is an Israeli contemporary dancer and performer. She started her journey with dance when she was 5 years old but her true realisation of wanting to become a dance artist happened when she moved to the Jerusalem Academy of Music and Dance High School in 2014. After graduating, she joined the 'Maslool'- professional dance program (IL) and got the opportunity to perform in 'Suzann Dellal Center' with the pieces 'KRUMP' by Avshalom Pollak Dance Theater (IL) and '12 Postdated Checks' by Ella Rothchild (IL).
During these two years in the Maslool she also worked with choreographers like Nadav Zelner, Roy Assaf and Eyal Dadon, she also served in the IDF as a "Privileged Dancer".
In 2019 she joined "ILyoung" dance company (SE), under the artistic direction of Lee Brummer and Israel Aloni. Since 2020 she has been working as a freelance performer with several Israeli choreographers, such as Lotem Regev, Rachel Erdos, and Ido Gidron (IL). In 2021 she was part of "Perspectives from the field"- residency program in Kibbutzim College of Arts. Right now, Naomi is a member of the SUB.LAB.PRO The Ensemble Program (HU).
"Time perspective, memory, love, fantasy, curiosity, loss, loneliness. […] I have been facing a lot of questions about what it means to be present at a given moment and how much we manage to break free from everything that affects us from the outside in the context of the physical experience. Such feelings and questions have accompanied me along the way since I was little and shaped who I am today. The tools I have found help me identify and maintain the feeling I want to communicate. This has led me to find creative solutions and set me apart from reality… my goal as a mover is to combine the total of my intentions into powerful small moments that share my feelings out."